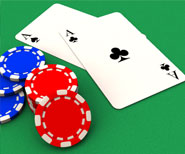 Overview
Video Poker is one of the most popular games online. Aberrant's Video Poker has been designed to compliment the player's Bingo experience, while also adding an additional revenue stream for the operator.
Overview
Classic
Ultra HD
Available Machine Varieties
Jacks Or Better - Match a pair of jacks or higher to win.
Tens Or Better - Matching a pair of tens or higher earns you credits!
Aces and Faces - As the name of the game states, you want to try and match Aces or Face Cards as they will have a higher payout than on the traditional game.
Bonus Poker - In Bonus Poker you want to try and obtain hands including 4 of the following types: (Aces, 2, 3 or 4)
All American - The All American style of play works like Jacks Or Better but you will want to change your strategy as the payouts are geared more towards Four of a Kind wins.