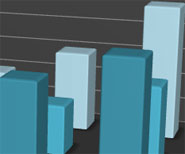 Overview
The worlds most customizable gaming platform has an administrative system to match.
Overview
Reporting
Security
Help Desk
Configuration
The Aberrant Software Suite comes complete with a reporting and scheduling package which enables the operator to manage their business in a fraction of the time typically spent by traditional management systems. Once configured, the back-office has been designed and perfected to operate an online bingo hall with minimal technical knowledge.
An integrated customer service module, fully configurable account bonusing system, transaction control mechanisms and ample security settings are just a few examples of why our back-office system is the perfect tool. We allow our partners to retain control over all gaming aspects and decisions in marketing, customer support, bonusing, payouts and game scheduling.
The back-office allows operators to track important statistics, financial records, game logs and much more significant data. Using the built in reports, operators may obtain player and site details in order to maintain stable operations.
Custom reports are also available, allowing you to explore and analyze activity, trends, player loyalty, customer support effectiveness, and more.
Security can never be compromised. Our back-office is equipped with the most complex and up to date security measures. This will ensure that all data is secure from potential threats from foreign parties. In addition, the back-office has various access privileges and can be configured to grant or restrict access of data to specific internal users.
This ensures that employees who should not have access to confidential information are not able to view or alter this crucial information. This information is encrypted and data is also continuously backed up.
Our system allows customer service representatives to obtain limited access to the back-office system in order to provide services to players. This lets your customer service department help players with minimal effort, and hides information that is not applicable, ensuring the integrity and security of players' information.
A fully customizable help request system is also included. Operators can provide automated answers to common questions, letting players receive the fastest service possible, and freeing up your customer service department to help other players.
Configuring and Scheduling games have never been easier. Our back-office enables operators to setup games with various prizes and jackpots, and schedule when and where these games occur. Operators can modify entire groups of games, or drill down to the smallest individual game details.
Our automated promotions system is also highly configurable, allowing you to specify player-specific criteria for each bonus. This allows you to entice new players, and automatically offer unique bonuses to your existing players.