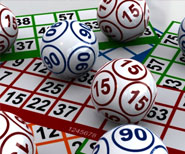 Overview
Aberrant's Bingo Software offers players the ability to play using their preferred language, currency and in the style of bingo game that is familiar to them.
Overview
75 Ball
Variant
90 Ball
80 Ball
30 Ball
Solutions
Bingo is one of the most popular games of chance enjoyed by millions around the globe. Online bingo is the next big craze to hit the Internet. With Aberrant Software's International Bingo Solutions, you can put yourself in a position to be a part of it. Unlike other casino games, bingo can be played as a "spectator" using the Auto-Daub and Auto-Bingo modes.
Similarly, card sorting and best card highlighting ensure that players always receive their winnings. Consequently, players do not have to be actively involved in the game play enabling them to take part in complimenting games at the same time. These games include slots, keno, blackjack and other single player games. Operators are able to maximize their profits and enjoy having a sticky website.
Multi-Player Bingo
Using Aberrant's Multi-Player game server, operators are able to offer several game rooms that support different game styles, currencies, languages, card prices, prizes and jackpots.
Players in each room will mark their cards while a common set of numbers are called. During the game, players may also take part in a real-time chat room, creating a great community environment.
Single-Player Bingo
In addition to playing against other players, Single Player Bingo allows a player the ability to enjoy the bingo game by playing against a pay table which determines their prizes and game objectives. If a player is able to achieve bingo within a lower number of calls they will usually win a higher payout.
The game ends on a pre-determined final call, making it possible for a player to achieve bingo on more than one of their purchased cards in a single round of game play. In single-player mode every card that matches bingo is awarded the full amount prize for the call it bingo'd on.
Features
Multiple Bingo Rooms
Fully featured graphical bingo room selection screens
Support for 75,80,90 ball and variant bingo variations
Bingo tournament play
Configurable Jackpots, Progressives and bonuses
Multiple Bingo Callers
Multiple Bingo Card Themes and Colours
Adjustable Card Sizes
Multiple Bingo Card Patterns
Rotating Patterns
Closest Pattern Display
Card sorting option for best card
Display Number of Calls To Go
Dynamic colour changing of cards
Consolation game prizes
Ability to pre-purchase cards
75 Ball Bingo
North American Bingo
75 Ball Bingo is most-familiar to players in North America. The bingo numbers that are called are associated with the letters in the word BINGO.
Variations Offered
Classic Mode - 25 Numbers on a 5x5 grid card
Free Space - 24 Numbers on a 5x5 grid card, free space in center
Daub-All - 75 or 72 Numbers on three 5x5 grids
Objective
Players select and purchase their bingo cards
Bingo numbers (balls) are called, one by one.
Prizes are awarded to the first player who matches the pattern on their card
Game ends when the prize is awarded.
Variant Bingo
Scandinavian Style
Variant bingo plays with 75 bingo balls and is primarily enjoyed in Scandinavian countries. The games last for longer periods of time as each game offers 5 prizes in 5 different rounds.
How it works
Cards are purchased as a "strip" of three 5x5 grid cards
Each 5x5 card contains 25 numbers
Each strip contains all the numbers from 1-75, with none repeating
Objective
Game is played in rounds. Once a player matches the bingo required for that round, the round advances.
Round 1: Match any line
Rounds 2 - 4: Match any horizontal line
Round 5: Match the full card.
90 Ball Bingo
European Style
This game is most recognized in the United Kingdom and most Spanish bingo communities, but is also played throughout Europe. In addition to having a different style of card from the 75 ball game, typically, three prizes are offered in the game throughout three rounds.
How it works
Cards are purchased as a "strip" of six 3x9 grid cards
Each card contains 15 numbers and 15 "free" spaces
Each strip contains all numbers from 1-90 with no repeats.
The numbers from 1 - 90 are called
Objective
Three prizes are awarded in three different rounds. As a pattern is matched, the round progresses.
The game ends when all prizes have been awarded.
80 Ball Bingo
UK Style Side Game
80 Ball Bingo has been used traditionally as a side game, played mainly in the United Kingdom. This game is a speed game, played out quickly.
How it works
4x4 cards containing 16 numbers, no free spaces
80 Bingo numbers are called.
Numbers are colour coded, Red, Yellow, Blue and Grey
Similar pattern play available as in 75 ball bingo
Objective
Match the pattern on any of your cards to win
30 Ball Bingo
Fast Paced Play
Like 80 Ball, 30 Ball is a faced paced game which is gaining popularity. Games typically complete in under a minute creating constant excitement.
How it works
3x3 cards containing 9 numbers, no free spaces
30 Bingo numbers are called.
Calls are usually performed rapidly
Similar pattern play available as in standard 75 ball bingo
Objective
Match the pattern on any of your cards to win.